My Team
When you became my client, you placed your trust in me to help make your vision a reality. I honor that trust with the help of my team.
My team works diligently to help our clients discover financial confidence. In doing so, we deliver unparalleled customer service to each client, while providing a superior level of professional advice. From your own financial needs, to those of your family or business - we are here for you.
Please don't hesitate to contact us if you need to schedule an appointment, request a service, or just ask a question. We promise to provide you a prompt, friendly and knowledgeable response, every time.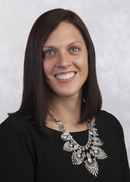 Olivia L Grilc
Associate Financial Representative
Olivia joined our team in 2014, bringing over 6 years of sales and logistics expertise.  In our office, Olivia works on the integration and efficiency of our processes and communications and is responsible for the insurance underwriting process.  Olivia has earned her Series 6 and 63 licenses as well as life and health insurance licenses.  She received her B.S. in Business Administration and Entrepreneurship from Bradley University.
Olivia and her husband, Jake, raise their family in DePue, IL. She enjoys baking, sewing and various activities with her family.
How can Olivia help?
Appointment availability
Insurance Coverage and Underwriting Service and Process questions
Marketing and Advertising
Online Access to Accounts, e-Delivery, Account Aggregation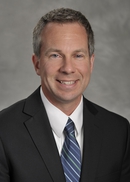 Michael Barrie, CRPS®
Associate Financial Representative
Office 815-433-4325

Mike joined our team in 2014.  He brings over 14 years of advertising sales and client service experience.  This experience has strengthened Mike's ability to develop long-term solutions for clients based on a thorough understanding of their current situation and their personal and business goals.  Mike has earned his FINRA Series 6 and 63 licenses as well as life and health insurance licenses. He is a graduate of Eastern Illinois University.
Mike and his wife, Jenny, raise their daughters in Oglesby, IL.  He spends much of his "free" time attending his daughters' many activities, including coaching their softball teams. 
How can Mike help?
- Annuity services
- IRA/401(k) services
- Securities/Trade Resources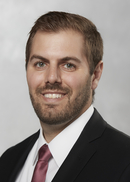 John A Bellino, MBA
Associate Financial Representative
Office 815-433-4325

John joined our team in the summer of 2018.  He comes to us with 8 years of management experience in logisitics and manufacturing.  John is working with our advisory clients and overseeing the planning side of our business.  He received his BS in Operations and Information Management from Northern Illinois and a Masters of Business Administration from Illinois State. 
John and his wife, Lacey live in LaSalle.  His hobbies include hunting and fishing and he is a fan of Notre Dame Football.
How can John help?
- Investment Strategies
- Financial Planning Services
Beth A Potthoff
Administrative Assistant
Office 815-433-4325